Welcome to TNG Properties!
TNG Properties specializes in spectacular home renovations of neglected and foreclosed properties in the Inland Empire including Riverside, Moreno Valley, San Bernardino and Corona. These neglected homes are extensively renovated, beautifully upgraded, and are often the best value on the market. Our work not only beautifies the homes we renovate but adds tremendous value to the neighborhoods and communities in which we work. We love what we do and it shows.
Our remodeled homes include updated kitchens including granite countertops and stainless steel appliances, new two-tone paint, renovation and upgrades to bathrooms, new carpet and flooring, new electrical and lighting, and refreshed landscaping. You have to see one of our homes to believe it.
Buyers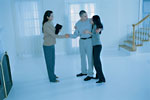 Please contact your local real estate agent of choice today and make an appointment to see one of our homes. If you have not yet selected a Realtor to work with, please see our preferred vendor list HERE.
Sellers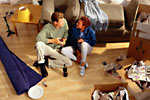 TNG Properties is currently only listing our own properties at this time. If you would like a referral to an agent that can help you sell your home in the Inland Empire Area, please see our select vendor list HERE.